Chandler Travis makes most of his eclectic ideas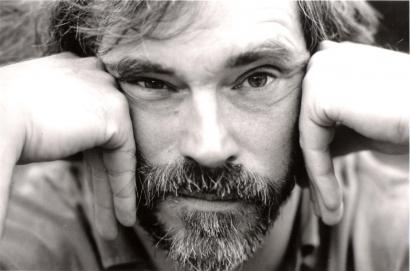 "If you're a musician, and you like both Thelonious Monk and the Ramones, you want to
get little bits of both of them in [the music]," says Chandler Travis. (Barry Donahue)
By Jonathan Perry, Globe Correspondent  |  July 27, 2007
There is no one quite as cracked as Chandler Travis. As the longtime leader of Boston's skewed power pop outfit the Incredible Casuals (which has held down a summer club residency at the Wellfleet Beachcomber on Cape Cod for more than a quarter century), Travis has toured Japan, opened for Bruce Springsteen, Bonnie Raitt, and his pal George Carlin, and even gotten a free haircut on "The Tonight Show" back when Johnny Carson was king.
His tenure with the cheekily monikered Chandler Travis Philharmonic Orchestra he founded in 1996 has been no less adventurous or eclectic.
Dubbed an alternative Dixieland band but so much more — wild detours into rock, pop, spoken word, and experimental sound collages twist along the ensemble's path — the Philharmonic was once described by the Village Voice as "a blend of Ringling Bros. and Ra," a subversively versatile unit that, according to the Voice, "puts the harm back in Philharmonic."
All of which suits Travis, whose band headlines the Midway Cafe in Jamaica Plain on Tuesday as part of the club's 20th anniversary celebration, just fine. To him, music — pop and otherwise — has always been a crazy carnival of ideas, sounds, and sensibilities.
"I used to like going to see Sun Ra every year or two because it seemed to me that it had the effect of cleaning out my head," Travis says by phone from his Eastham home, recovering quickly from a minor accident (the glass neck of a wine bottle he was opening for his wife broke off in his hand). "I just needed to hear a blast of a bunch of really crazy ideas so that straight-ahead stuff could sound good to me again. If you're a musician, and you like both Thelonious Monk and the Ramones, you want to get little bits of both of them in [the music].
"It has always been difficult trying to figure out how to do this in a manner that won't be off-putting or confusing for people," Travis adds. "But I gave up the idea of thinking I would make any big-time dough in the music business a long time ago, and started just loving the fact that I have an obsession. I worry about people in life who don't. I don't know how you'd get through."
Obsession, indeed. Seven years ago, Travis announced his intention to record and release 26 new full-length albums, to be called "RadioBalls," at a rate of one CD every two weeks. He fell a bit short of his goal, releasing a mere 23 through his website record label, Sonic Trout (sonictrout.com <http://sonictrout.com/>).
The Philharmonic's latest endeavor is a strange little sonic ball of weirdness called "Tarnation & Alastair Sim." The second part of the disc's title, which includes 39 bonus tracks that lead off the disc and, according to the liner notes, nine "plain old regular cuts," refers to the name of the actor who played Travis's "favorite Scrooge" in "A Christmas Carol." The only direct connection to the album's title is the disc's raucous, eggnog-fueled opener, "It's Almost Christmas Again," recorded live at the Lizard Lounge in Cambridge.
Aside from that, it's pretty much a headlong free-fall into "Soul Train"-style dance-floor hip-shakers ("Dance, Godammit"), psychedelic flights of fancy ("I'm Chandler's Butterfly"), mock advertising spots ("Sparky's Industrial Popsicle"), crackpot pop ("Wireless"), and late night crank phone calls by George Carlin ("Monday, 12:43 a.m. — Still a Little Concerned").
"It's the album that does everything wrong," Travis says. "I've been accused of being self-destructive more than once, and I kind of wanted to see if I could throw everything at this record, so that people would say, 'Oh, you're just trying to kill yourself.' "
As a listening experience, the disc suggests a gene-spliced hybrid of Captain Beefheart's "Trout Mask Replica" and "The Who Sell Out," as produced by Frank Zappa.
"I just worship that album — it's probably in my top five all-time," Travis says of the Who's pre-"Tommy" 1967 opus. "In assembling ['Tarnation'], it certainly came to mind." Some numbers, like "Strong Strong String," he says, were borne out of what he calls an "instant song session. You get a bunch of musicians and figure out a title, usually by having each musician say a word, and then that's your title and you count off and just do it. You don't say what key it's going to be in, you don't say anything."
One exception to this concept was the blissfully acid-dosed "I'm Chandler's Butterfly."
"We went nuts on that one," says Travis. "We ended up with, like, 150 [musical] tracks, and it got to a point where we had so much stuff on there that you couldn't play more than four or five seconds of it on the computer because it would start fritz-ing up. It was the most ridiculous mixing experience I've ever been involved with."
That's saying something, given Travis's decades-long history recording with the Incredible Casuals, several of whom, like cross-dressing Casuals drummer Rikki Bates, aid and abet him in the CTP. In fact, the Casuals are releasing a new best-of compilation titled "World Championship Songs 1980-2007" (due any day now, he promises), and Travis has even brainstormed another solo side project called Modern Maturity that taps his inner acoustic singer-songwriter.
"Being in a band with eight or 10 people really taught me to love empty space and pauses — the power of a nice silence," he says. "But I could never give up the Philharmonic — it's too much fun. Being able to have that many people of that caliber playing your music is just heaven."
Ultimately, though, Travis is at a loss to explain what that music can be, or mean, on any given night. "I don't know how to make it make sense for people, except to say that between the blast of a car horn and total silence there's so much music out there."
Showing up to a CTP concert, he says finally, is one way to find out just how much.
© Copyright 2007 Globe Newspaper Company.
A Crazy Carnival of Sound